Top message
Aiming to create a sustainable environment and support human development for people to work better, learn better and live better from the moment people step out of their house
The COMANY Group, with the belief that "a company should exist to contribute to the well-being of the world," we are striving to manage our business to make everyone involved happy.
Established in 1961 as a cabinet manufacturer, and soon after becoming a partition manufacturer, COMANY has developed as a leading company in the industry for about half a century. Currently, we are expanding our business activities of space creation in different fields such as offices, factories, hospitals, welfare facilities, schools, airports, and stations.
Now, Japan is experiencing an aging population and a declining labor force that are unprecedented in the world. It is subjected to an urgent issue on how to increase productivity in a limited number of people, resources, and time. From the era when we were able to spend much time pursuing the richness of "things," we have entered the era of how to increase the value of limited "time." The concept of people's values has changed accordingly. Not only the tangible "things" but also the intangible "time" is regarded as significant by people.
"Time" is the length of life given to each and every one of us, and it is not an exaggeration to say that time is the precious life itself.
As a professional of space creation, it is critical to ask ourselves how we can help people enrich their lives and live their lives to the fullest. We believe that the spatiotemporal production that dramatically affects people's mind and behavior is our significant role.
The happiest thing to us is that people live vividly in a space which we created with our various thoughts. Aiming to create a sustainable environment and support human development for people to work better, learn better and live better from the moment they step out of their house, COMANY would make full use of the technological capabilities cultivated so far. We would also unite our efforts to play a part in creating a radiant society.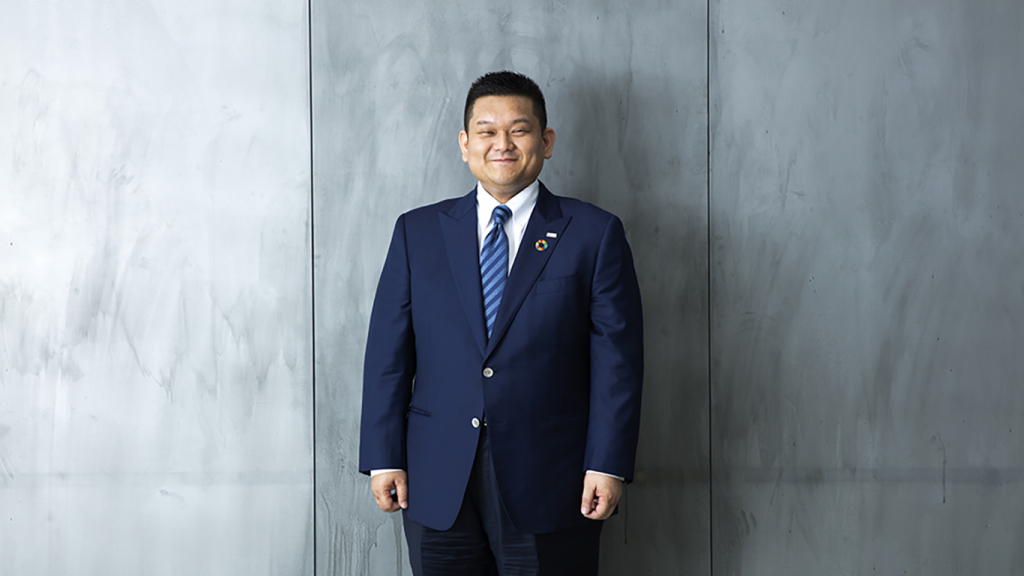 Representative Director and President
Kenta Tsukamoto